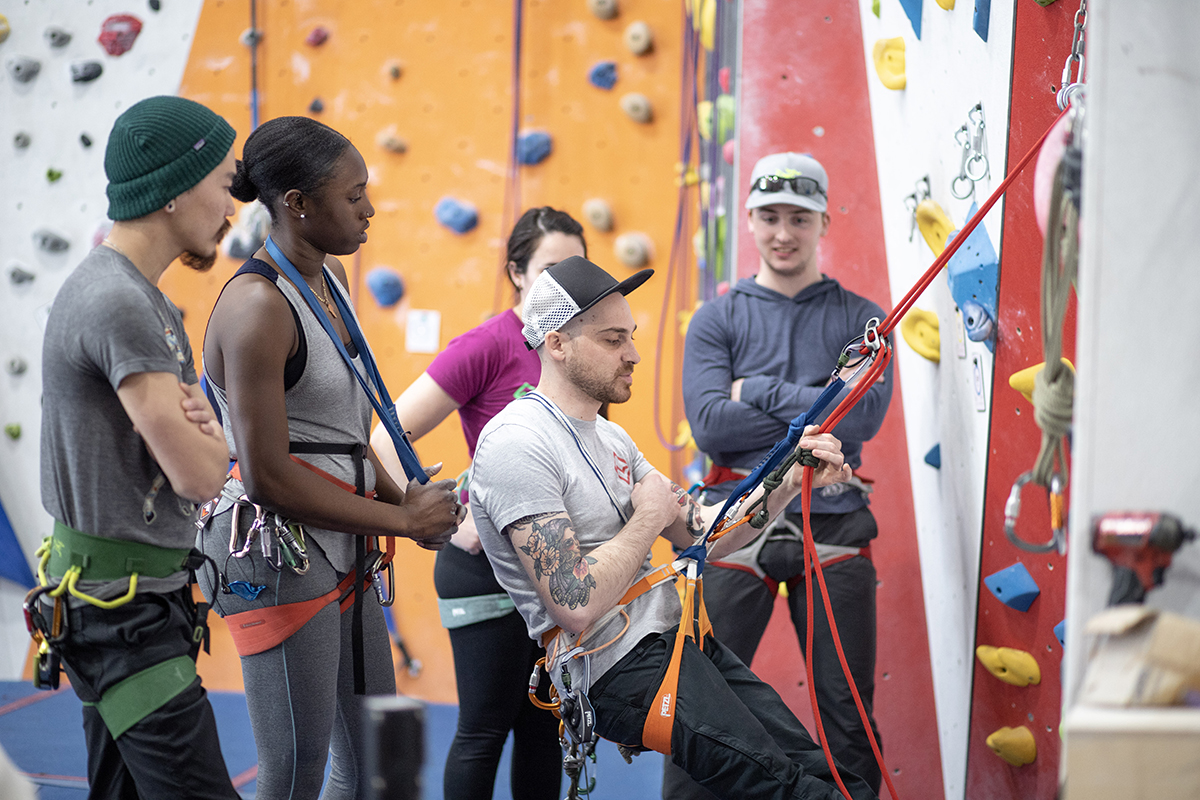 Pre-Crag 3: Rappelling
3 hours. Prereqs: Must be toprope belay certified at The Cliffs.
Cliffs member price: $49.50
Take this course to learn the intricacies of rappelling and how to keep your head up when you're rapping down. According to the American Alpine Journal, the majority of accidents on real rock happen while rappelling. Learn proper setup, backup systems and safety checks that comprise best practices.
Prerequisites: Must be toprope belay certified at The Cliffs
WHAT YOU'LL LEARN
Setting up the rappel

Backup systems + safety checks

Best practices for rappelling
WHAT'S NEXT?
Here are the classes we recommend next after taking Pre-Crag 3.