Pre-Crag 4: Intro to Multi-Pitch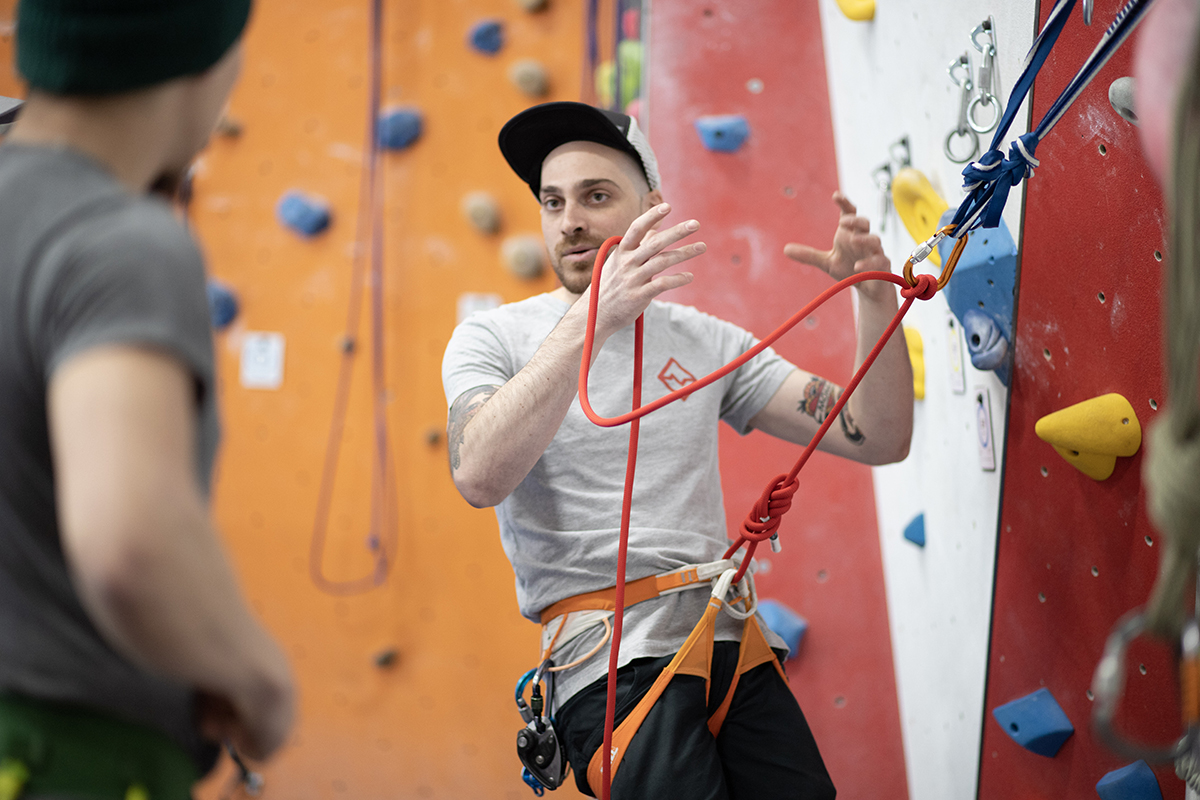 Pre-Crag 4: Intro to Multi-Pitch
3 hours. Prereqs: Lead certification at The Cliffs. Pre-Crag 1 and Pre-Crag 2 strongly recommended OR sufficient prior knowledge of basic anchors/single pitch sport climbing.
Cliffs member price: $49.50
Ready to take on multi-pitch routes? Learn the essential skills for multi-pitch climbing, including anchor and belay station management, belaying a follower from above, rope management skills, and multi-pitch rappelling.
Prerequisites: Lead certification at The Cliffs. Pre-Crag 1 and Pre-Crag 2 strongly recommended OR sufficient prior knowledge of basic anchors/single pitch sport climbing.
WHAT YOU'LL LEARN
Multi-pitch anchors

Belay station and management

Belaying a follower from above
WHAT'S NEXT?
Here are the classes we recommend next after taking Pre-Crag 4.