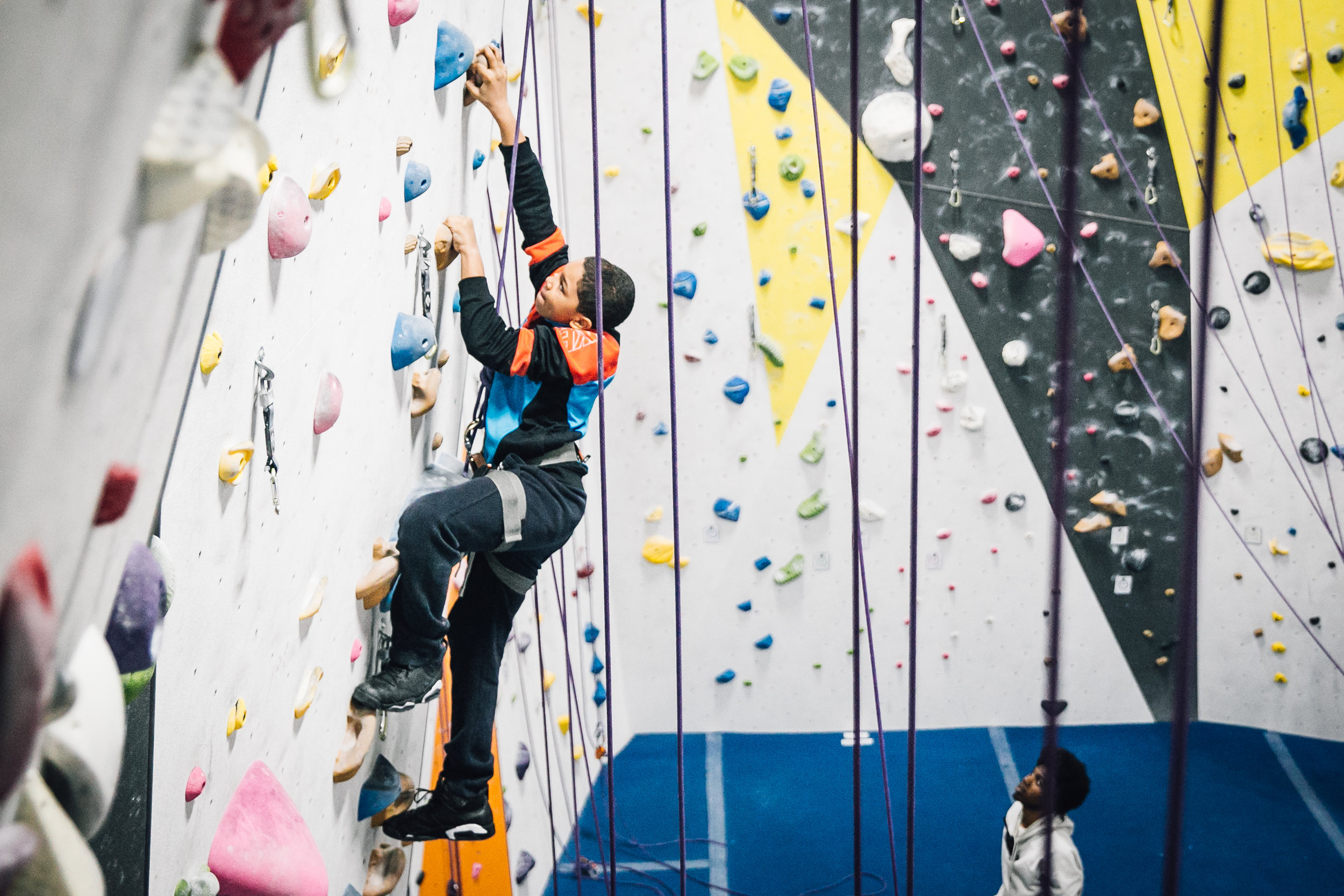 An irresistibly fun activity for all ages and levels. Climb color coded routes to reach the top!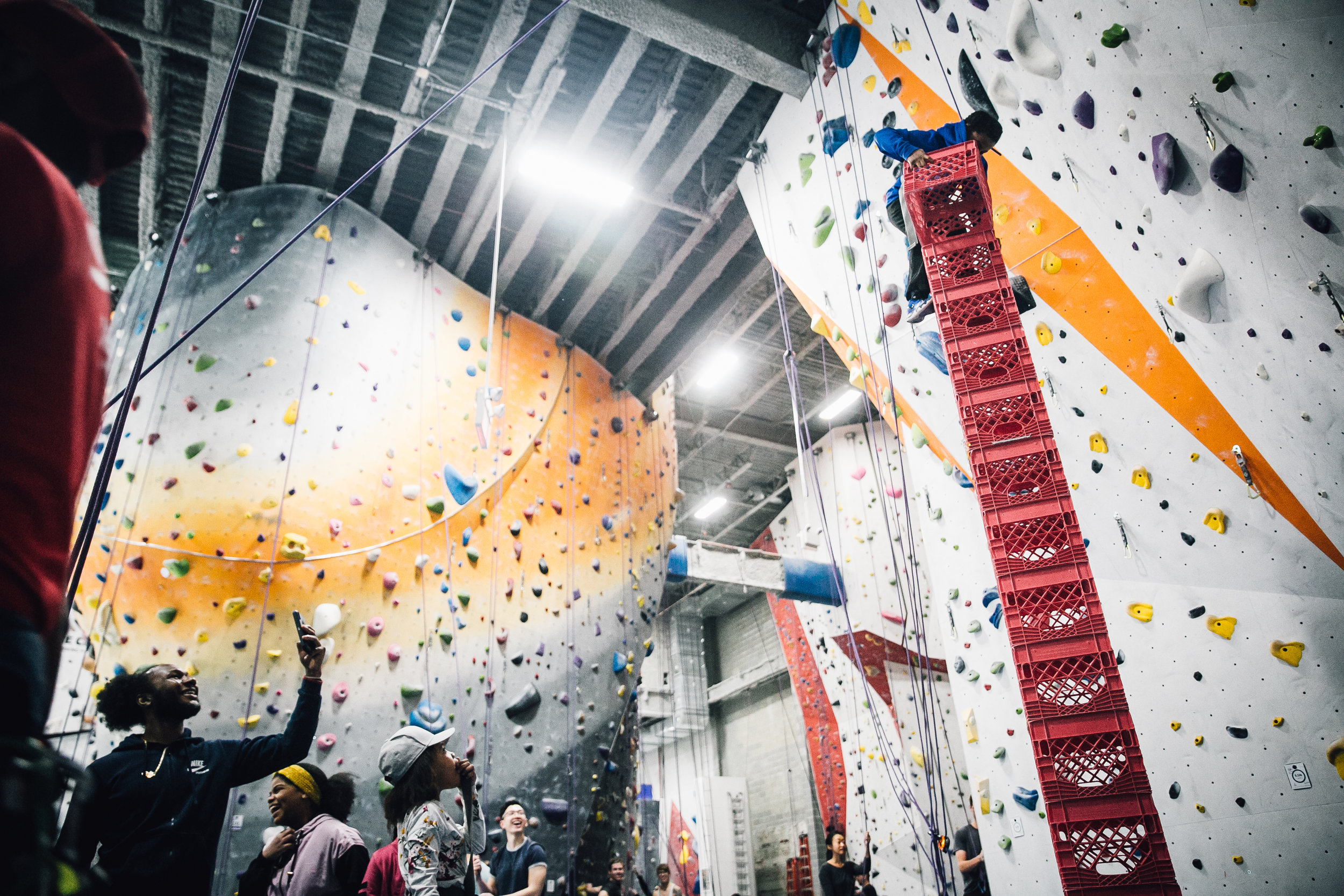 Build a tower as you climb it. More challenging than it seems. The higher you climb, the louder the fall when the crates tumble down!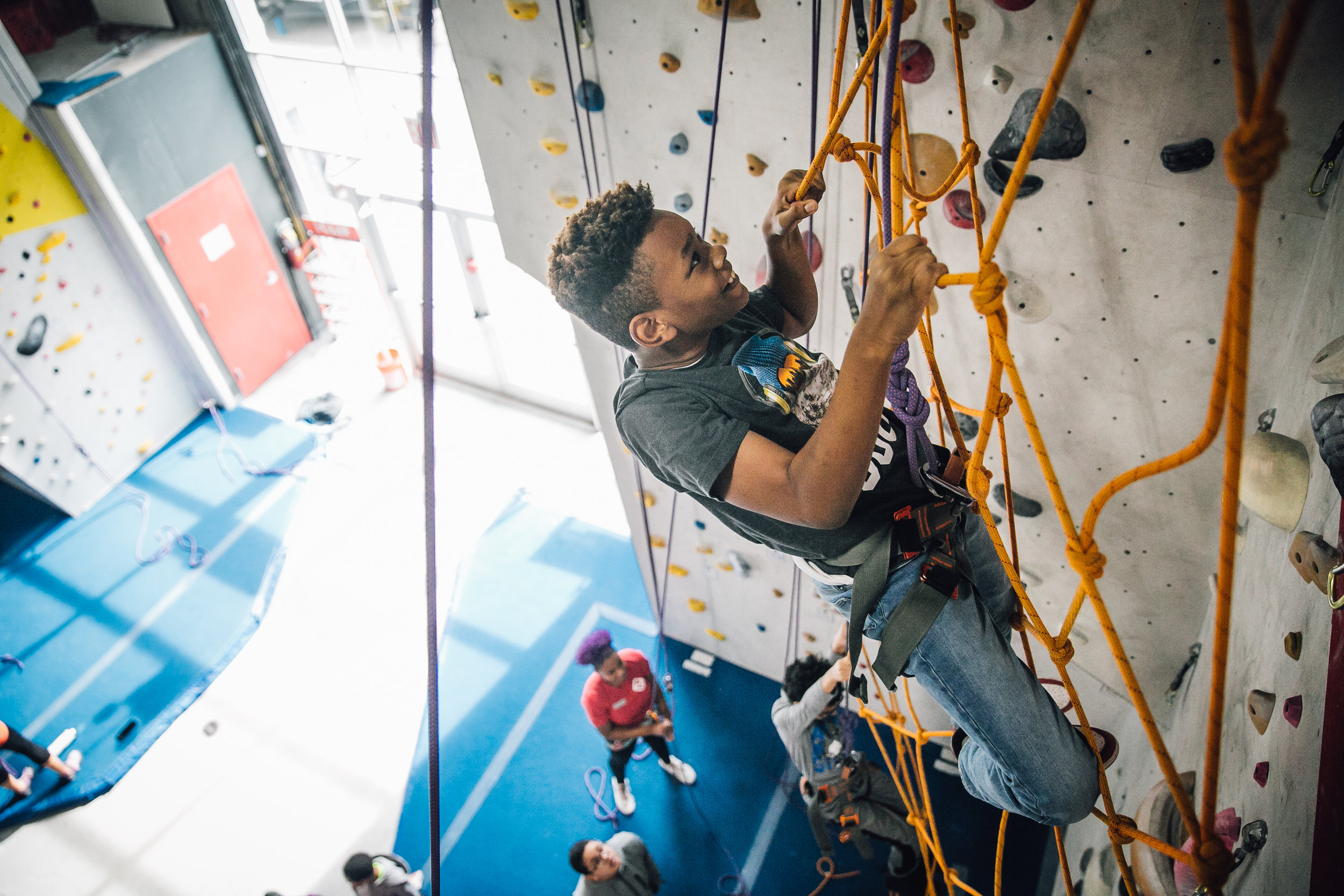 Try to climb this net as it sways beneath your hands and feet. Rely on your teammates to hold it steady for you while you race to the top!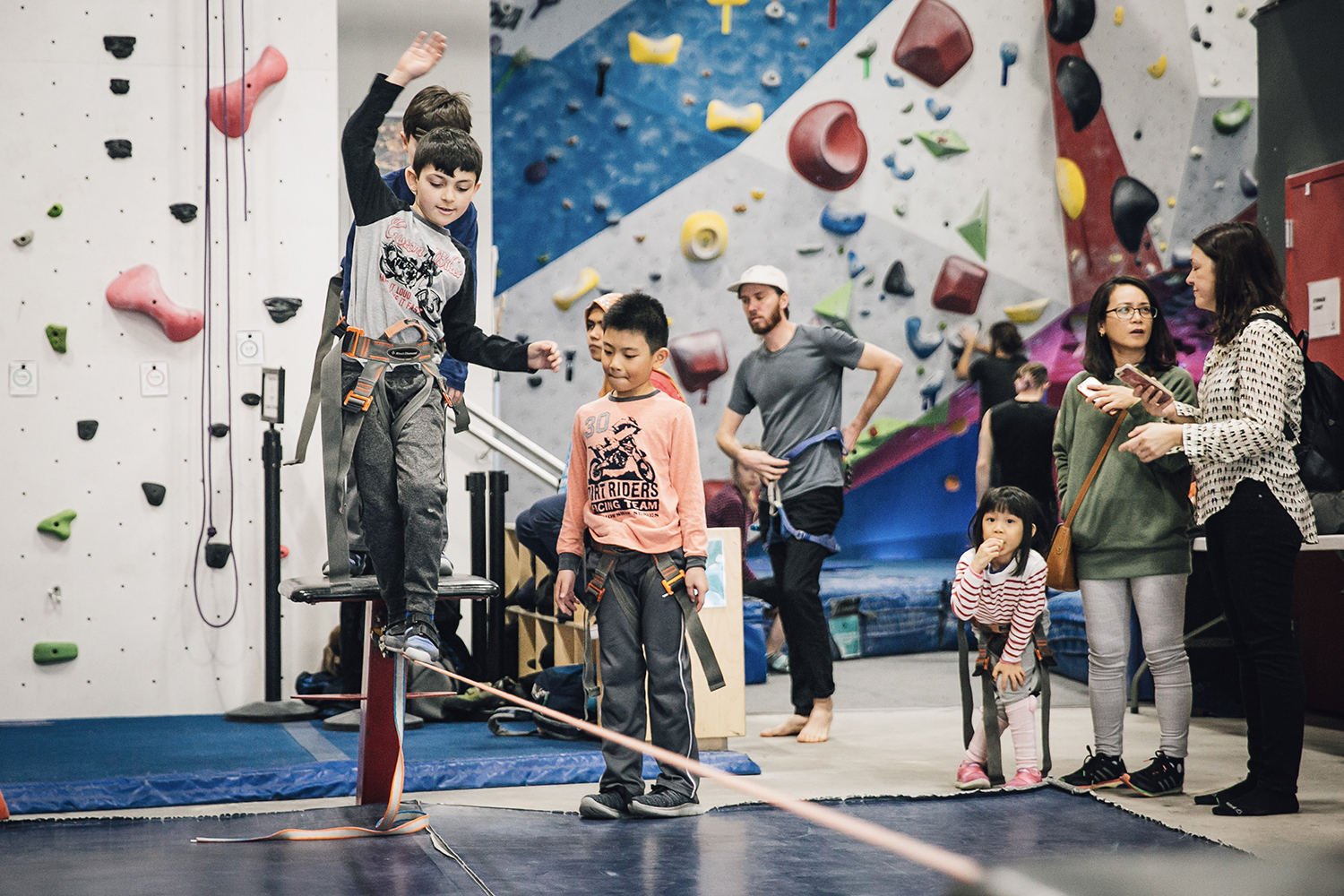 We tailor each experience to your group! We may bring out additional adventure elements and customize collaborative games for you.
The Cliffs can accommodate groups from 10 - 60 participants. Have a smaller or larger group you'd like to bring in? Get in touch with us here or give us a call at 718.729.7625.
Minimum age: 6
$25
Per participant*

2-HOUR GROUP
2 hours of climbing fun!
INCLUDES
2 hours of climbing + high adventure elements
Dedicated Cliffs instructors for your group
Climbing harnesses
*Minimum: 10 participants
DISCOUNTS AVAILABLE FOR
Queens Title 1 Schools
Non-profit schools, youth groups, and summer camps
$30
Per participant*

3-HOUR GROUP
An extra hour of climbing!
INCLUDES
3 hours of climbing + high adventure elements
Dedicated Cliffs instructors for your group
*Minimum: 10 participants
DISCOUNTS AVAILABLE FOR
Queens Title 1 Schools
Non-profit schools, youth groups, and summer camps
$8
Per participant

GOODIE BAG ADD-ON
Fun climbing swag for your group
INCLUDES
Drawstring backpack
Cliffs wristband
Sunglasses
Carabiner keychain (not for climbing)
Stickers
Clif bar