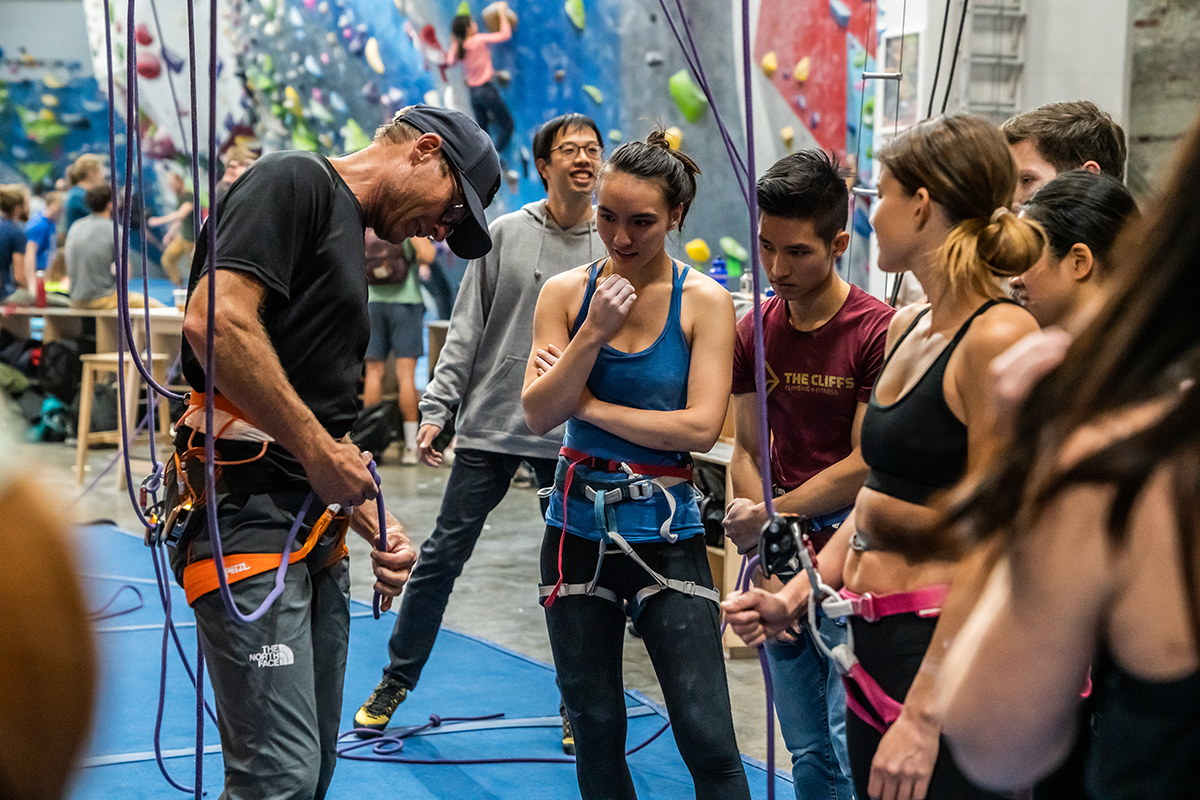 We've created The Indoor School as a comprehensive journey to take you from gym climber to crag-ready rock climber. Whatever your level, we have a class or clinic tailored to helping you build your arsenal of hard skills, honing your technique, and building your grit, endurance, and power. For outdoor trips and classes, check out The Cliffs Outdoors.
ACCESSIBILITY
Do you require special assistance to take our classes? Please let us know.
LIC | Inclusive Instruction
PRE-CRAG
These classes are designed to help you transition from the gym to the crag.
CLINICS
Hone specific skills and techniques with these clinics. Always free for Cliffs members, $10 for guests (in addition to your day pass).
Serious about getting stronger? Our training tools + clinics help you reach your climbing goals. For additional guidance, book a private session with one of our instructors below.
Our instructors bring a complete array of technical skills and vertical mileage in all styles of climbing, from bouldering to sport, trad, and ice. But more importantly, they are passionate about sharing their knowledge and love of climbing with you.
Interested in a private lesson? Email us at: instruction@thecliffsclimbing.com
Join us on our outdoor trips + classes!