A one-stop shop for all your climbing needs. Our friendly, knowledgeable staff are all climbers, too, and more than happy to help you get into the right pair of shoes or just geek out with you on all our shiny gear. Members get 10% off* every day.
*Restrictions apply. Discounts do not stack.

All the non-essential essentials you need: chalk bags, brushes, finger massagers + strengtheners, skin balm, nail clippers, and more.
We have harnesses for all types of bodies doing all types of climbing. We'll even let you hang in them to make sure you're comfy in your selection.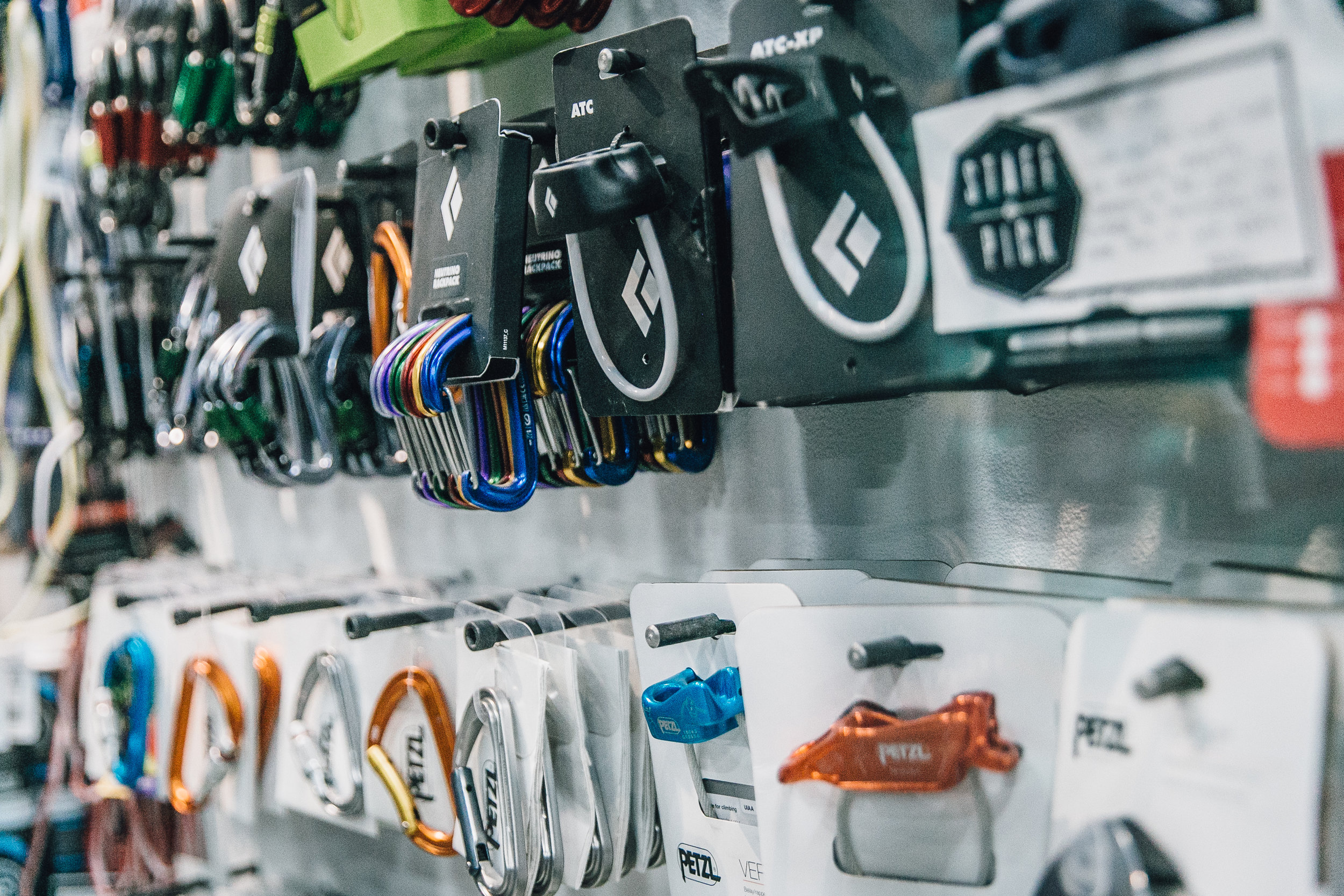 We carry a variety of belay devices as well as the Edelrid Ohm, which helps lead partners with a significant weight difference belay more comfortably.
Shop our selection of clothes made to withstand wear + tear and help you get style points on the wall.
We can order from any brand that we carry. And your member discount still applies!
Nuts and cams, and hexes, oh my! Don't know how to plug gear yet? Check out our Pre-Crag class series to start experiencing the radness of trad.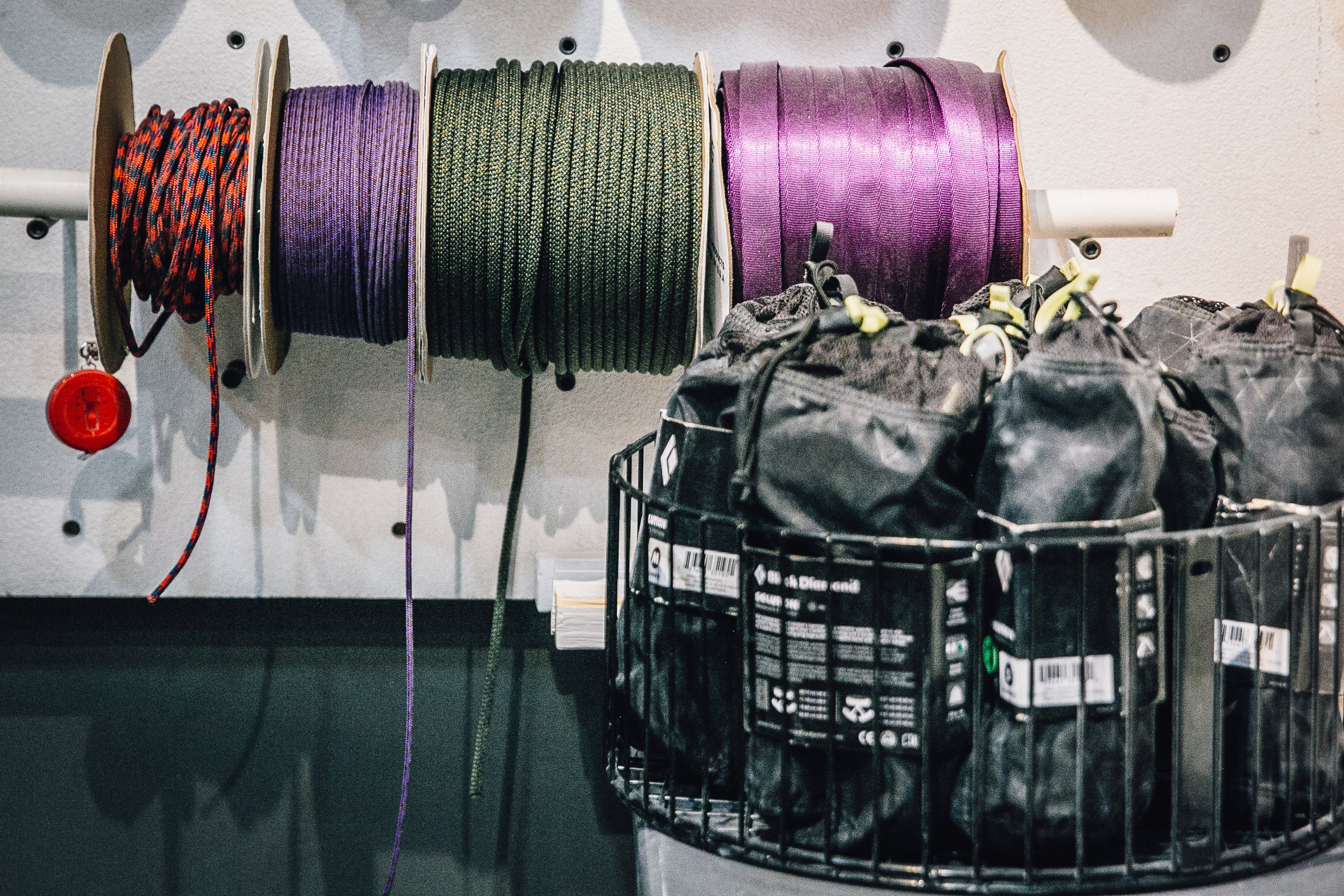 Fresh cords to keep you off the ground.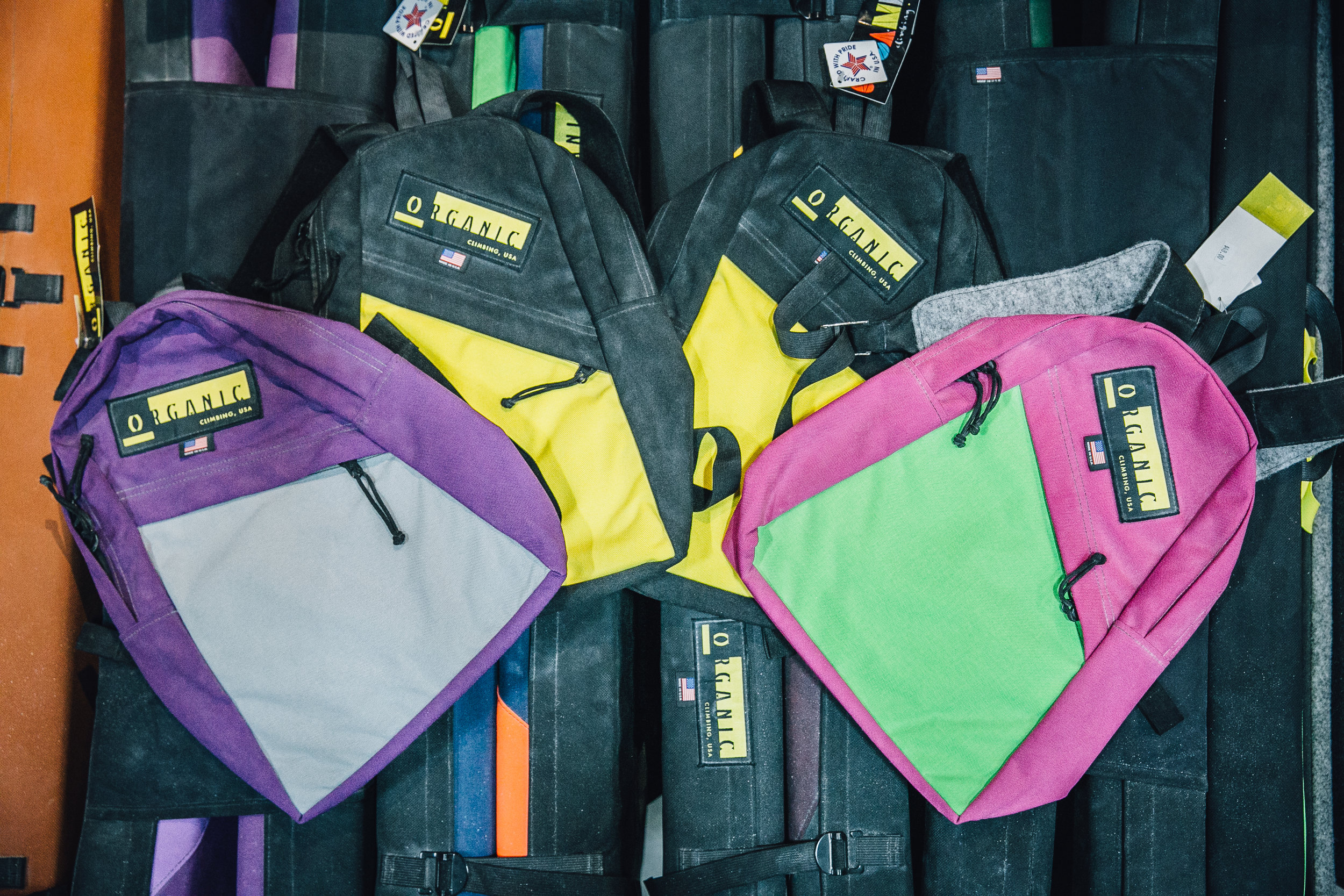 Portable pads for bouldering outside. (You can also rent ours!) Check out the boulders right in our own backyard with the NYC Bouldering Guide and the Gunks Bouldering Guide, both available in our gear shop.